Please note, in the next few weeks I will be moving the Lil' Goodies (JGoode Designs) mailing list to a new host.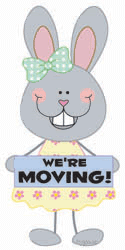 If you are a current subscriber of Lil' Goodies, you will be required to agree to be included on the new list. So, if you'd like to continue receiving my fabulous newsletters, please keep an eye open for an email requesting your confirmation to opt into the new list.
I'm excited about the new list features and I hope you'll join me for this new adventure!
Thank YOU
[tags]jgoode designs, newsletter[/tags]