I just got hit with a bit whammy WOW moment… I don't say thank you enough. I don't think I could possibly say thank you enough, so expect more and hopefully you won't get tired of my saying it.
My mom just sent me an email with info about gift cards. Many companies are closing their doors entirely or cutting back a great deal due to the economy and lack of shopping these days. I looked through this list and couldn't help but think… wow, I am so thankful for the support and interest you all have for my work. I am not closing my doors, not only do I still have a job, I still have a business – and it is definitely because YOU are fantastic! Thank you so very much.
I know I've said it before, but it really is a magnificent feeling – It's truly amazing to me that I can spend my day doing what I love… creating. While it also helps to support my family. I feel that although I'd like to continue to grow and expand my designs, this is really what happiness is all about. I think happiness is success.
Back to the idea of the gift cards… Yes, and you can buy gift cards for JGoode Designs, however that isn't the thought that started this commentary. The following is the WOW moment for today…
Watch those store money cards and gift cards and credit slips!
Stores that informed the Security Exchange of closing plans between
October 2008 and January 2009.
If you have gift cards to any of the following locations, you should consider using them sooner than later so you don't end up with a useless gift card. (I have not verified all of these locations/infos, so please make sure to confirm yourself).
Circuit City stores… most recent (? how many)
Ann Taylor- 117 stores nationwide are to be shuttered
Lane Bryant,, Fashion Bug ,and Catherine's to close 150 store nationwide
Eddie Bauer to close stores 27 stores and more after January
Cache will close all stores
Talbots closing down all stores
J. Jill closing all stores
GAP closing 85 stores
Footlocker closing 140 stores more to close after January
Wickes Furniture closing down
Levitz closing down remaining stores
Bombay closing remaining stores
Zales closing down 82 stores and 105 after January.
Whitehall closing all stores
Piercing Pagoda closing all stores
Disney closing 98 stores and will close more after January. – Where will Mickey be now?
Home Depot closing 15 stores 1 in NJ (New Brunswick)
Macys to close 9 stores after January
Linens and Things closing all stores – maybe they should have approved more affiliate marketer
applications?
Movie Galley Closing all stores
Pacific Sunware closing stores
Pep Boys Closing 33 stores
Sprint/ Nextel closing 133 stores
JC Penney closing a number of stores after January
Ethan Allen closing down 12 stores.
Wilson Leather closing down all stores – one of my first jobs in high school
Sharper Image closing down all stores – this amazes me, where do we do now for our unique gadgets?
K B Toys closing 356 stores – WOW what is santa doing for toys this year?
Loews to close down some stores – they just built a brand new location down the road this year
Dillard's to close some stores.
AOL Money also has additional store closings. Kirkland, Sacs
Friedman?s Jewelers, Comp USA, Dell, Pier 1
Look at that list… I'm nearly speachless. Not only are the stores closing a sad event, but think of all the jobs that just disappeared because of company preservation. So scary and frustrating and nerve racking. There has got to be something to help turn it all around.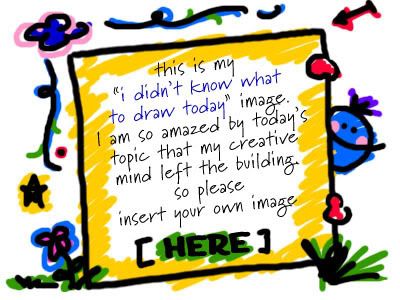 Here's another thought on the topic – all of these stores closing, I wonder how many considered really pushing for an online market. The process goes like this… close the retail venues to save on overhead then turn to focus on web based sales. Hire a staff to manage the site, the live customer service, shipping, etc. and then spend the marketing dollars on traffic building. How many of the above companies have changed their focus and how many are simply shutting down? I don't know, I just stopped long enough to ponder it out loud.