Good morning and Happy Friday!
Today is National Wear Red Day…I hope your day is filled with inspiration.
God Bless, Jen
JGoode Designs * Lil' Goodies
Remember, if you like what you read here, pass this letter on to YOUR friends and family!
Today's Goodies
* Featured Goodies
* Lil' Thought
* NEW Goodies to Wear or Share
"Love has nothing to do with what you are expecting to get, it's what you are expected to give." -Anon.
*** Featured Goodies ***
*** Lil' Thought ***
Live as if your were to die tomorrow. Learn as if you were to live forever. -Mahatma Gandhi
*** Goodies to Wear or Share! ***
Brand New: I am now creating one-of-a-kind handmade cards and collectible figurines. Each original creation is currently available through etsy.
Additionally, a variety of additional products are available with images of these unique creations.
Check 'em out!
Penguin Figurines:
Hand Made Cards – send a little love today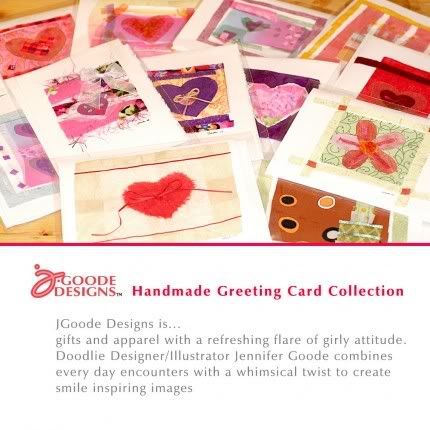 Get the Coupon:
Free Shipping on orders of $50 or more, use coupon code VDAYShip through Feb. 14th.
Save $5 on orders over $20 through Feb. 4th.
Use coupon code BEAUSPOINTS during check out.

*coupons only valid for products available through JGoodeDesigns.com
***** Have a GREAT lil' Day! *****
[tags]inspiration,jgoode,gifts,penguins,national wear red day[/tags]